Like, Print, Forward, and Share: Mobile Site
Our 5-Star Satisfaction Promise to You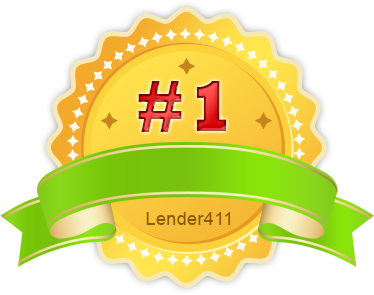 Lender in MN
COMPETITIVE MORTGAGE RATES:
Each individual mortgage application is ran through our interest rate pricing engine to determine which bank or lender has the lowest interest rate and lowest closing costs. If there is a lower priced lender out there, we will find it!
UNSURPASSED CUSTOMER SERVICE:
Our entire staff is held to the highest possible standards ensuring each and every homeowner receives top-notch customer service. We only employ fully Licensed Loan Officers (not unlicensed loan application clerks like the banks). Our goal is to make the loan process fast, easy, and stress-free.
MANY LOAN OPTIONS:
Each and every homeowner has a unique financial situation. How long do you expect to stay in the home? Is your credit good or bad? By asking the right questions like these, we can help determine the right loan for you and your family. and by having a large selection of available programs, including standard conventional loans, Jumbo loans, FHA Loans, VA Loans, USDA Rural Development, first time home buyer programs, and even down payment assistance programs.
PRIVACY AND SECURITY:
We are committed to protecting your personal information and identity. All documentation is secured under lock and key in compliance with the all State and Federal Laws. Only those with a need to know have access to your information. All document transfers via electronic transmittals are via secure encryption, and electronic signatures systems. Finally, all papers requiring destruction are securely shredded in a timely manner.
5 YEAR REFINANCE PROMISE with NO LENDER COST OPTION:
When you obtain your mortgage loan from The Joe Metzler Team at Mortgages Unlimited, if you need to refinance it, for whatever reason, over the next 5 years, we pledge to do so with absolutely NO LENDER COSTS on behalf of Mortgages Unlimited (3rd party fees, appraisal, title company, and escrows may still apply). There's no fine print, other than you must hold the initial loan for at least 180 days. It's as simple as that, and only valid with The Joe Metzler Team only.
WHAT OTHERS SAY:
"Thanks for helping us get this done, didn't really think it would happen. I called on a whim because you had placed my original mortgage on this house. Now we will be enjoying a lower house payment for years to come. Best wishes to you." Angie W.
(Read our client testimonials)
Apply for a Home Loan, Get Mortgage Rates, and Closing Cost Information

Call (651) 552-3681 to talk with an experienced, and fully Licensed Loan Officer. No costs or obligations to review your personal situation.
APPLY ONLINE? Our Secure Online Mortgage Application is available 24/7. Mortgages Unlimited does not charge an application fee, and we will only move forward after talking to you, and with your full permission.
WANT A QUICK QUOTE? Complete the Online Mortgage Rate Quote Form. This option allows our Licensed Loan Officers the opportunity to research current mortgage interest rates, refinance options and programs, then get back to you with our accurate and guaranteed rate quote.
Equal Housing Lender

33 Wentworth Ave E - Suite 290
St Paul, MN 55118

(651) 552-3681

Our services available only for properties located in Minnesota, Wisconsin, and South Dakota. Licensed as Mortgages Unlimited, Inc. NMLS # 225504. Joe Metzler NMLS # 274132. As a Lenders One partner, we are part of the 3rd Largest Retail Mortgage Originators in the country. We are consistently ranked as one of the top mortgage lenders in Minnesota by Minneapolis St Paul Business Journal. Any use or duplication of any materials is strictly prohibited. All images, text, and materials © 1998 - 2017 Joe Metzler. This is the private web site of Joe Metzler, NMLS #274132. All Rights Reserved.